Industry serving companies across U.S.
AmericaTrucking.com is a directory of transportation and freight shipping companies including trucking and warehousing companies, logistics and supply chain providers, couriers, movers and more. View contact details, photos, area of service, ratings and other business information.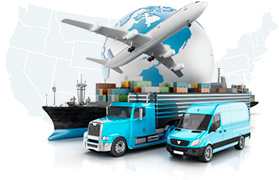 Search for Companies
Browse Companies by Location
Looking for Canadian trucking companies? Go to CanadaTransportation.com
Browse Companies by Category
Please select a category from left side menu.